Art is on the way. Collect NFTs and Real Artworks from proven Artists, Selected by K-Auction family.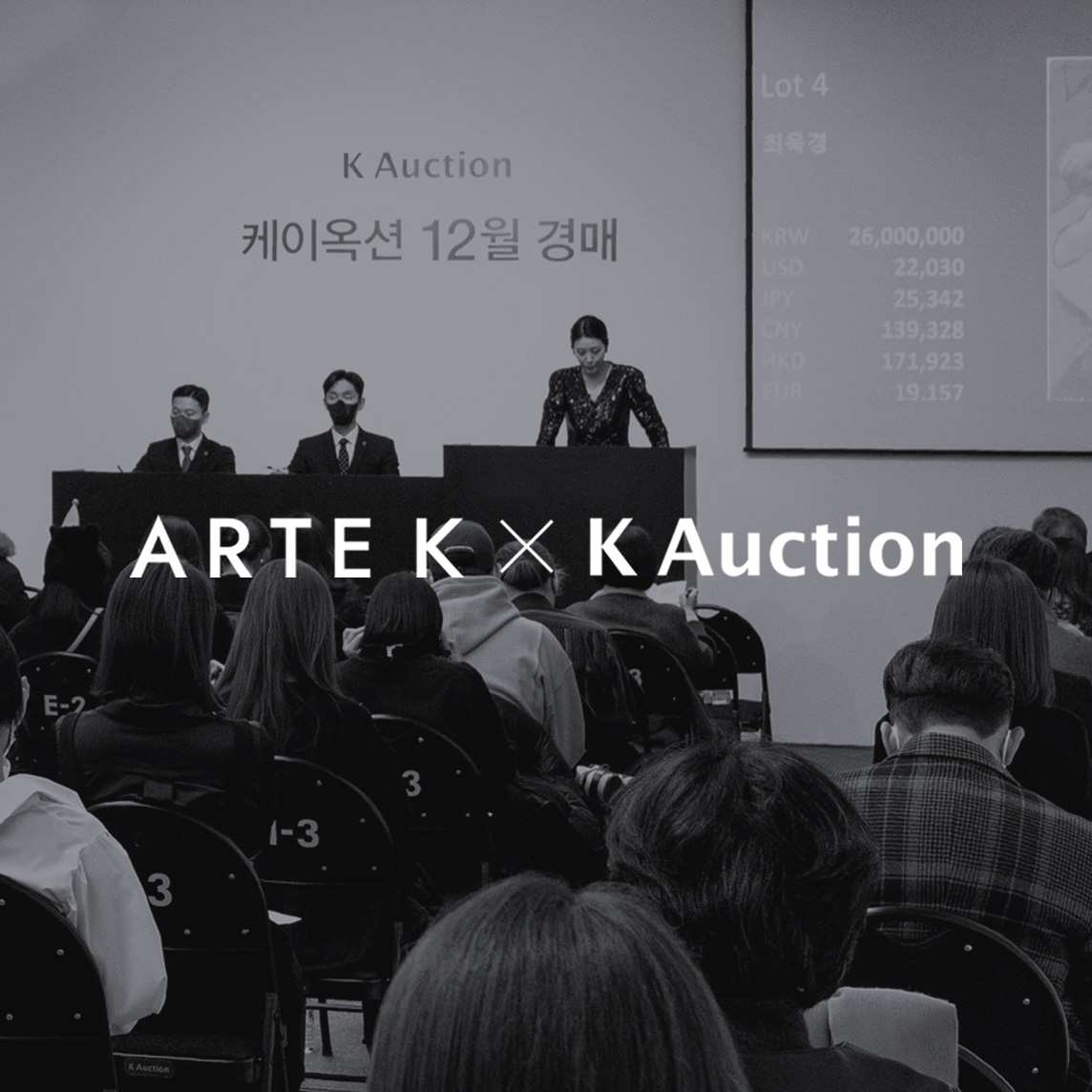 The Art NFT project presented by ARTE K X K-AUCTION
Arte K is a subsidiary of K-Auction the Korea's leading art auction company. Arte K and the K-Auction family have been discovering and introducing major modern and contemporary works of art in Korea, as well as the works of famous foreign artists and talented new artists. Now the K-Auction family is launching a new project with DOSI Store to activate a new art market in the digital world! Have you ever thought that art was difficult and that access to art information was limited? Did you think there are too many non-fungible tokens issued in the digital world? Have you ever wondered who makes NFTs and what artistic value they have? In the future, we will introduce artists carefully selected by Arte K X K-Auction so that you can enjoy and own art works in the digital world more easily and conveniently. At the K-Auction Family Store with DOSI, we will provide you with new perspectives and inspiration for digital art. And I hope you will enjoy new artistic stimulation with the K-Auction family by bringing the lingering impressions from the digital world back to reality. *For some of the digital artworks (NFTs) sold in the K-Auction Family Store, K-Auction or Arte K may promise to keep the original artworks and provide them to the NFT owner.
Roadmap
Receive Artwork
If an NFT linked to a physical work or marked with the provision of a physical work is purchased, the holder can visit K Auction to pick up the work once sales end. Please visit K Auction, verify that you are a holder, and receive the artwork. Costs required for delivery or installation of artwork may be charged separately. K Auction keeps artworks free for one year, but storage fees may be charged after. K Auction and Arte K may provide a limited warranty in accordance with the Auction Terms and Conditions(www.k-auction.com).
Artist's Message
View artist's message that covers the production process or the story behind the artwork. The artist's message may be disclosed through K-Auction's instagram or blog, or the homepage of Arte K, a K-Auction Family. Depending on the work, the artist's special greeting or invitation to the holder may be included.
Artwork exhibitions and auctions
After the sale, the physical work may be listed in an auction run by K Auction or may be exhibited in an exhibition organized by K Auction Family, possibly attracting public attention. Enjoy art brought to life in a digital world. If NFTs and physical works are sold separately, K Auction and Arte K may indicate that they are "works created together with NFTs" or "sold(or not sold together) together with NFTs."
Apply to participate in K Auction Family
K Auction, Arte K, and Artforms are members of the K Auction family. K Auction Family is preparing a lot for holders. Join the K Auction family. Artists are waiting for your participation.
This website uses cookies to provide a better user environment. For more information about cookies, please visit the Privacy Policy page.Learn more